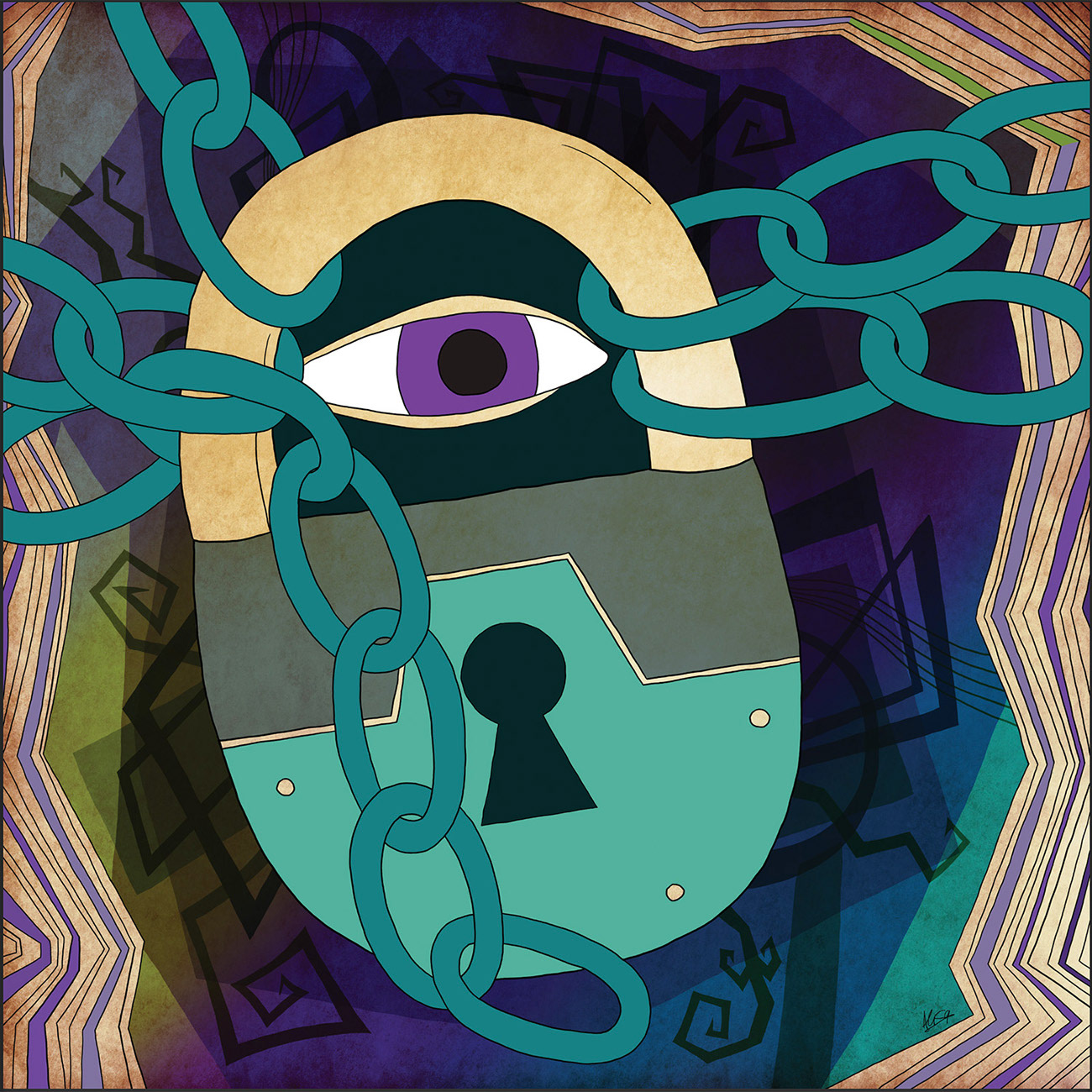 This artwork
"In The Shell"
is part of my series "Unfollow".
In these works I wanted to depict my world as I am trying to move towards my goals but meeting obstacles on my way, searching for the right ways of solving them. As many people of my generation I see the gap between my life and the direction lots of latest events have taken us. And these contradicting directions in my head create a lot of stress. It was very interesting to be making these works at the moment when so many things in the world happened at once.
I was never that emotionally anxious in my everyday life for there were not so many stressful news everyday before recently. And now I am reading the news, reacting to them, discussing with my friends, see reactions on social media - it all created such a vortex of anxiety that I got completely consumed by it. And clearly this piece represents how I felt trapped internally in the shell and my reactions to what was happening in the world. When I started to realize that all of that is finding its way in my internal world and in my works it got me thinking that I need to change something about it. I cut the amount of time I spent on social media and the amount of negative news I read every day and I saw that it is making my life better. It was hard at the beginning since everything tries to drag you back down but after each month it was easier and easier. And since I made those changes, I couldn't feel better. I definitely have less stress and I feel like I am more present in real life. 

​​​​​​​
It's been an absolutely healing experience that helped to understand that it is so important what you let into yourself and how important it is to step back and see where you are.